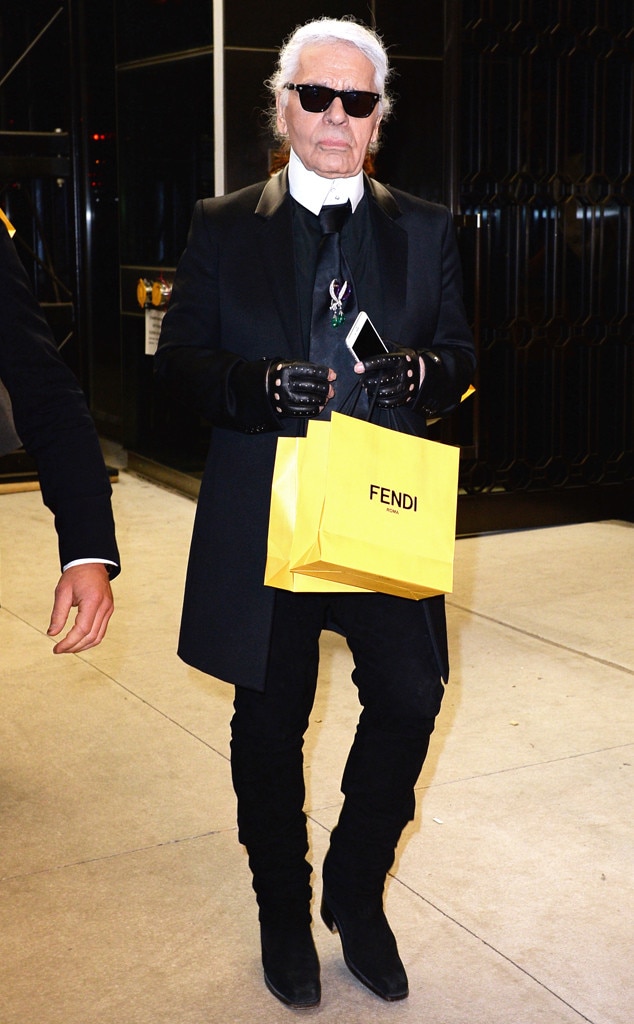 Raymond Hall/GC Images
Karl Lagerfeld understands some fashion lovers will never wear fur.
But he also knows that fur isn't just a lavish accessory for some consumers. It's an industry for many Americans.
"The problem with fur…For me, as long as people eat meat and wear leather, I don't get the message," Lagerfeld told the New York Times in a candid new interview. "It's very easy to say no fur, no fur, no fur, but it's an industry."
He added, "Who will pay for all the unemployment of the people if you suppress the industry of the fur? The hunters in the north for the sable, they have no other job, there is nothing else to do. Those organizations who are much against it, they are not Bill Gates."