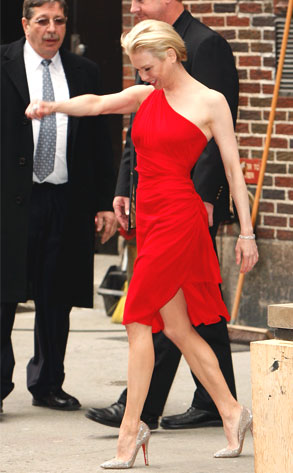 Jeffrey Ufberg/WireImage.com
We can only guess what Renée is doing as she exits a taping of David Letterman's Late Show, so guess we will.
Renée Zellweger is:
• Waving to the little people—the very little people

• Losing her yo-yo right in the middle of "rockin' the cradle"

• Delivering a killer blow to that guy with the moustache

• Offering impromptu waterskiing lessons to the children of NYC


• Getting towed away by her environmentally friendly, invisible Prius
OK, we give up. What do you think is going on here?