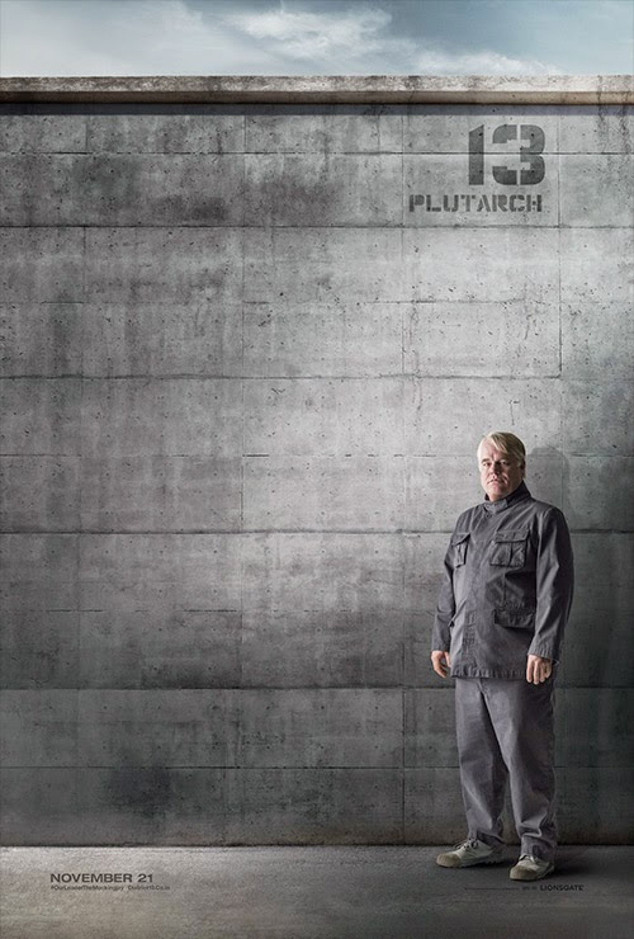 Lionsgate
New The Hunger Games: Mockingjay—Part 1 movie posters are here!
In the desolate-looking new pics, Philip Seymour Hoffman, Julianne Moore, Elizabeth Banks and other stars sport dreary gray garb while posing in front of District 13's fortress walls.
For Hoffman's pic, the late actor stands alone as his character Plutarch. He hauntingly stares into the camera with a sense of desperation.
Meanwhile, Banks' Effie Trinket has traded in her colorful and over-the-top wardrobe for drab gray prison-like garb. She stands emotionless, very unlike her usual upbeat personality.