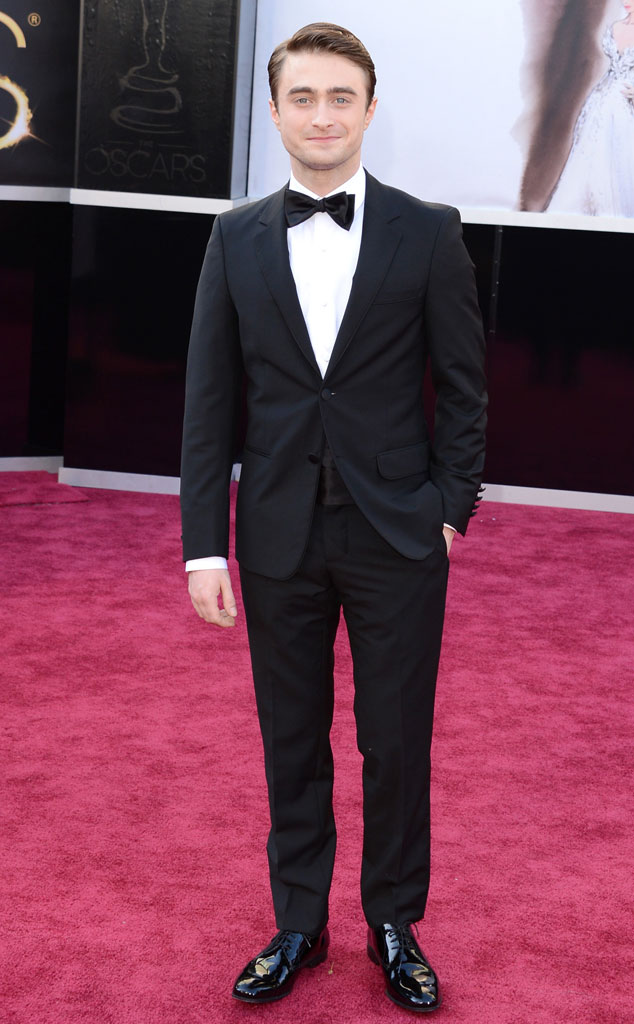 Jason Merritt/Getty Images
Daniel Radcliffe's days as Harry Potter are officially in the past.
After catapulting to superstardom as the beloved boy wizard on the big screen, the 25-year-old actor has successfully shed his Hogwarts image, having acted in films such as Kill Your Darlings, stripped down onstage for the Broadway play Equusand, most recently, preparing to make his rom-com debut in the film What If, co-starringZoe Kazan.
In a candid new interview with Elle magazine, the talented thesp, who was only 11 years old when he began filming the first Harry Potter flick, opens up about losing his virginity, staying sober and getting naked onscreen (safe to say he's all grown up).
"I'm one of the few people who seem to have had a really good first time," the British stud confessed when asked if there was anything he would do differently about losing his virginity.