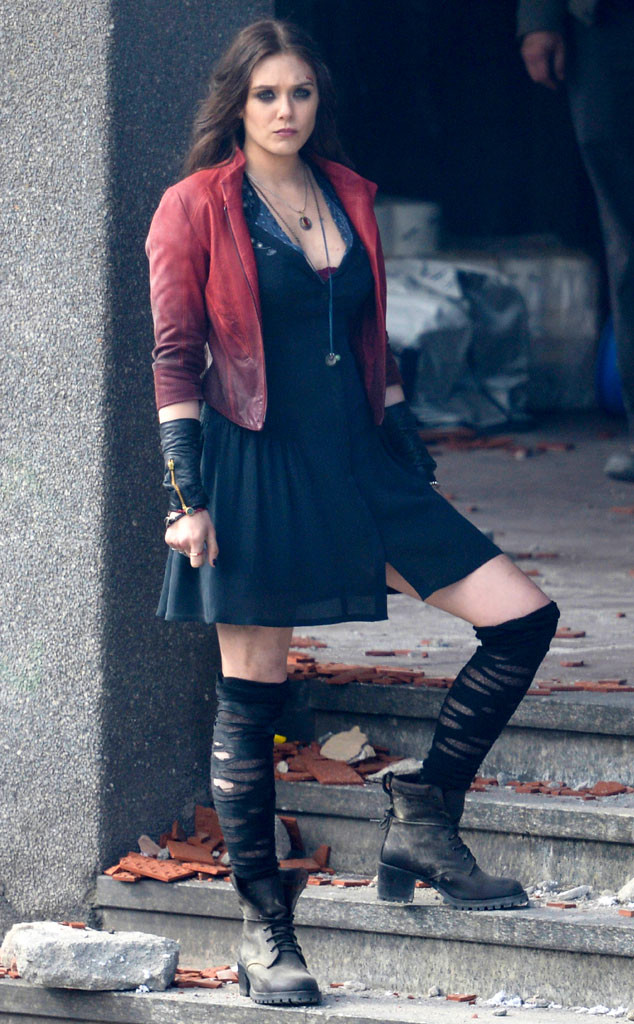 Splash News
Look at you working that smoldering expression, Elizabeth Olsen.
The actress was snapped on the set of Avengers: Age of Ultron looking sexy and mischevious and intense and gorgeous all at the same time. That takes skill, you guys. The brunette beauty seemed ot have been part of some sort of explosion or high-action event that resulted in ripping her clothes and leaving her a bit dirty. But it works, it all works.
Mary-Kate and Ashley's younger sis played coy on her casting in the anticipated sequel, but co-star Samuel L. Jackson let the cat out of the bag during an interview with the Wall Street Journal in October.