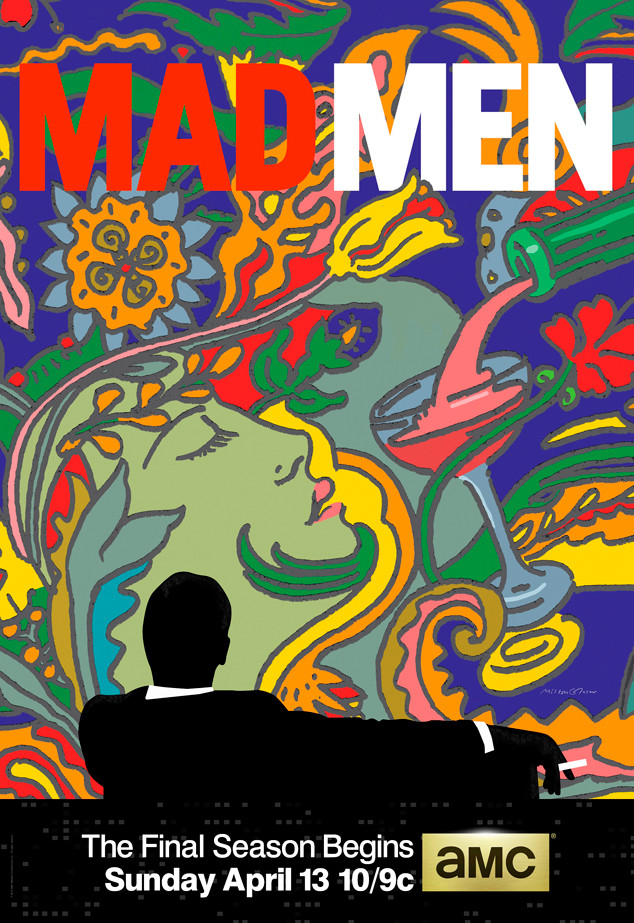 Milton Glaser/AMC
In the immortal words of Austin Powers: Yeah, baby!
That's what we're saying after checking out Mad Men's totally groovy new artwork for the upcoming 7th and final season, which was created by renowned graphic designer Milton Glaser.
The AMC hit's new poster is loud, colorful and exuberant, totally capturing the style of the late '60s that Glaser helped to create.
Mad Men creator Matthew Weiner has been a longtime fan of Glaser's work (he even had a poster of his work in his home growing up) and has always wished to collaborate with the artist. We're guessing this poster may find a spot on Weiner's wall, too!