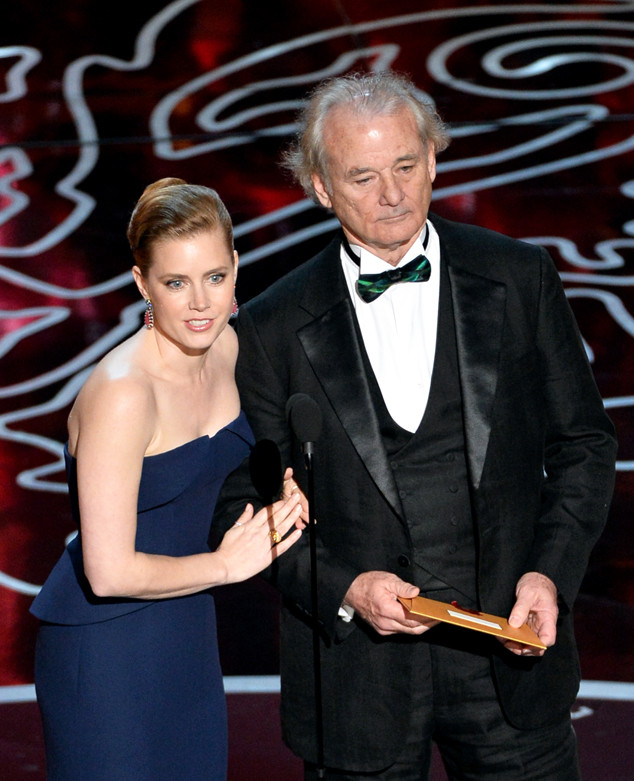 Kevin Winter/Getty Images
Bill Murray went off-script tonight at the 86th Annual Academy Awards—and absolutely no one minded.
Onstage with copresenter Amy Adams, Murray had a last-minute add to the list of nominees for Best Cinematography to go with the visionaries behind Gravity, The Grandmaster, Inside Llewyn Davis, Nebraska and Prisoners.
"Oh, we forgot one," Murray interjected. "Harold Ramis, for Caddyshack, Ghostbusters and Groundhog Day."
His shout-out to the late actor and filmmaker, who died just last week at 69, was warmly received—and the moment obviously got to Murray a little bit.