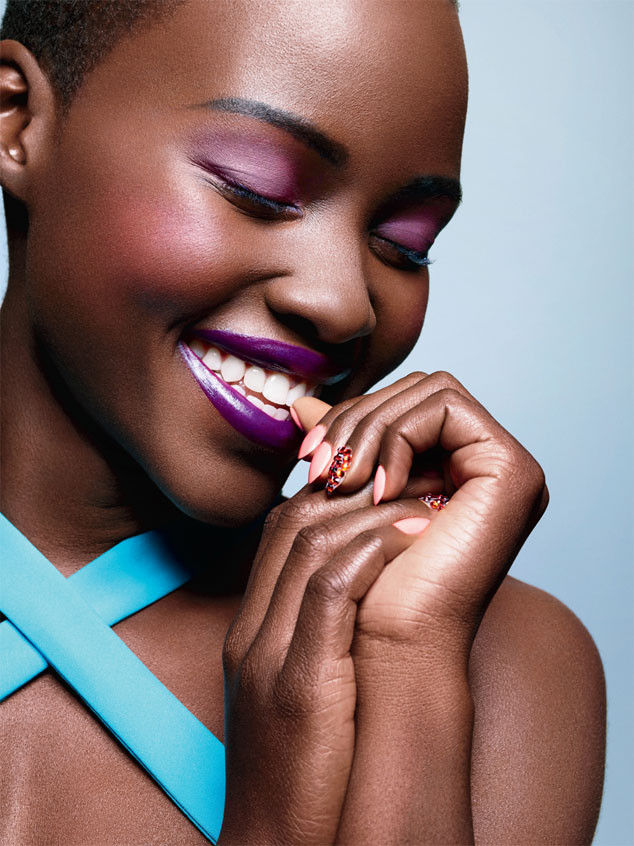 ESSENCE/Philippe Salomon
Lupita Nyong'o is a makeup artist's dream. Few women can pull off bold color combos quite like the 12 Years A Slave star. Exhibit A: Her latest photos shoot for Essence magazine. Exhibit B: Every one of her red carpet apperances.
You'd think someone that can pull off fuchsia pinks and orchid purples wouldn't leave the house without at least one swipe of color, but according to the Oscar nominee that's not the case.
"I don't wear makeup when I'm not working on the red carpet," she explains in a video interview with the publication for the March issue. "Except for a night out here and there… but I try to give my skin a break."