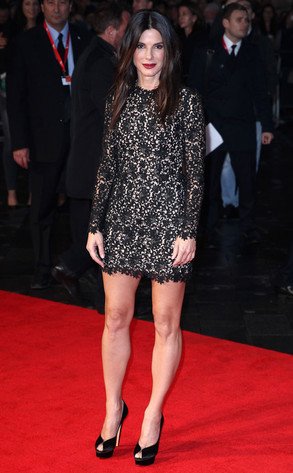 Fred Duval/FilmMagic
Jennifer Lawrence wasn't the only person who bailed on Sunday's 67th British Academy Film Awards. Sandra Bullock had planned to walk the red carpet at London's Royal Opera House, but the Gravity star decided to stay at home at the last minute. So where was America's Sweetheart that night?
According to The New York Post's Page Six, Bullock was busy taking care of her 3-year-old son, Louis, who reportedly wasn't feeling well. And as she's said countless times, motherhood is Bullock's priority.
Gravity won six of its 11 BAFTAs nominations that night, including Outstanding British Film, Best Cinematography, Best Director, Best Original Music, Best Sound and Best Special Visual Effects.