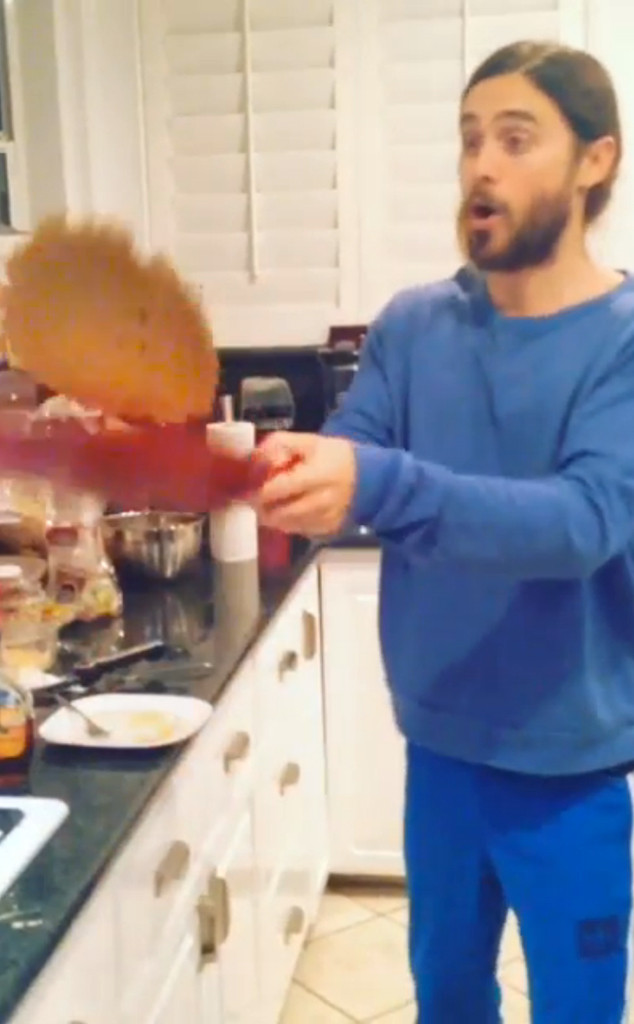 Instagram
Jared Leto showed off his cooking skills in his latest Instagram video.
The award-winning actor was filmed effortlessly flipping a pancake not once but twice!
Leto, who is seen dressed in a blue sweatshirt and matching sweatpants, looks at the pal who is filming and says, "You ready?!"
After the Dallas Buyers Club star successfully flaunts his flipping he makes a peace sign and proudly exclaims, "two times baby!"
You can hear several people cheering Leto throughout the 15-second clip.
The Hollywood hunk captioned the cute video, "Pancake pro in the house."
As if we needed another reason to love him!