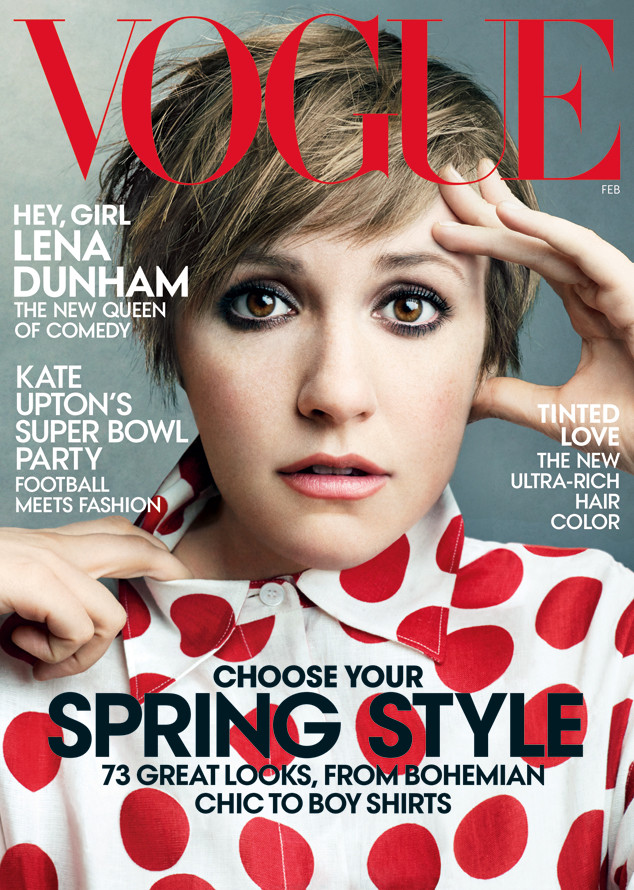 VOGUE/Annie Leibovitz
Rule No. 1: Don't mess with Vogue.
The fashion bible posted a behind-the-scenes picture from their photo shoot with Lena Dunham just hours after untouched photos surfaced on another website.
The image shows the back of the Girls star's head with someone adjusting the pigeon resting on top of her head.
On Thursday, feminist blog Jezebel offered $10,000 in exchange for the original photographs of the actress from the magazine spread.
And sure enough, they received six allegedly unaltered images of Dunham within two hours of the original story being posted.