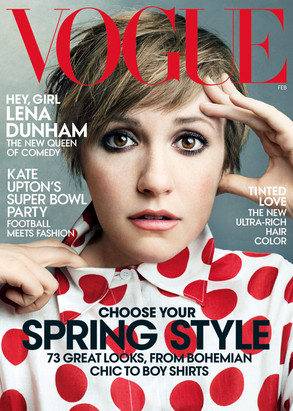 VOGUE/Annie Leibovitz
Lena Dunham's spread in the February issue of Vogue generated some attention from Jezebel.
The feminist blog offered $10,000 in exchange for unretouched photographs of the Girls star and creator from the high-fashion magazine spread. And they received six allegedly unaltered images of Dunham within two hours of the original story being posted.
"Lena Dunham is a woman who trumpets body positivity, who's unabashedly feminist, who has said that her naked body is 'a realistic expression of what it's like to be alive' and 'if you are not into me, that's your problem,' editor Jessica Coen explained in the first article about the photographs snapped by Annie Leibovitz. "Her body is real. She is real. And for as lovely as the Vogue pictures are, they're probably not terribly real."