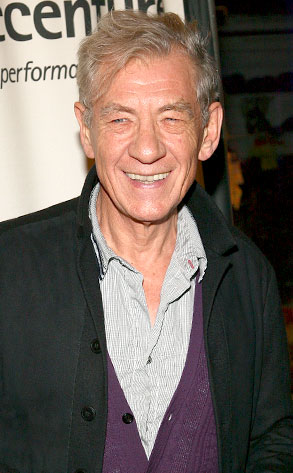 Theo Wargo/Getty Images
Ian McKellen's doctorates may be of the honorary variety, but he and some of the world's other brightest minds are on exactly the same page when it comes to inequality in Russia.
The Lord of the Rings star has joined 27 Nobel laureates in composing an open letter to Russian President Vladimir Putin communicating their objection to a fairly new law prohibiting "propaganda of non-traditional sexual relations to minors."
McKellen, who awesomely cited his bona fides as "aka Gandalf/Henry V" alongside the likes of author J.M. Coetzee (Nobel Literature 2003) and Martin Perl (Nobel Physics 1995), had previously expressed his disappointment via Facebook that the Sochi Olympics would be going along as scheduled despite gay athletes being "only welcome if they bring their closets with them."