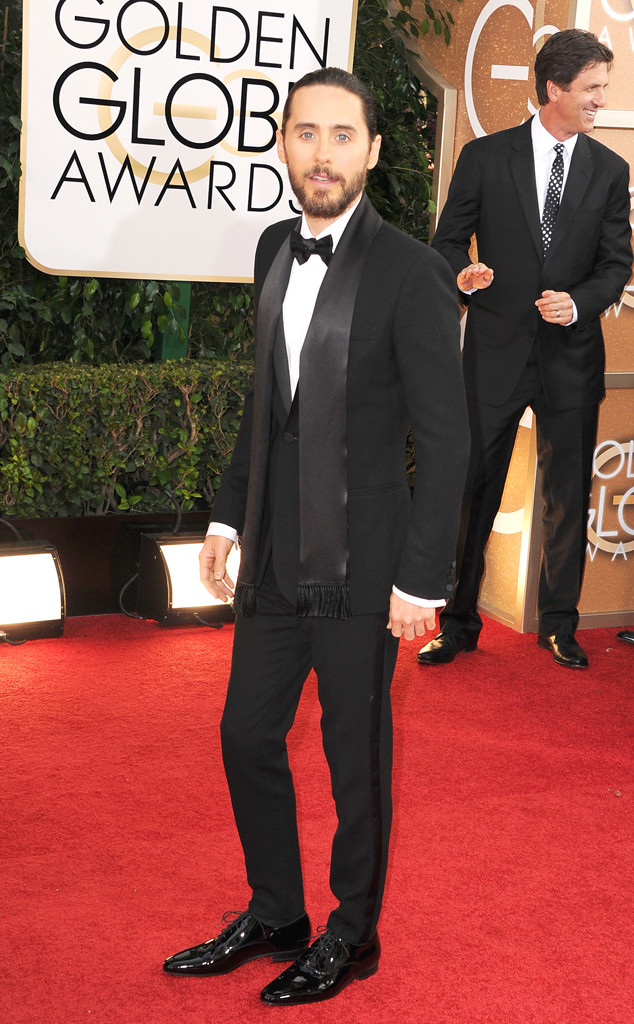 Steve Granitz/WireImage
Jared Leto's physical transformation for his role in Dallas Buyers Club was the talk of Hollywood this year.
The actor took home the Best Supporting Actor award for his work on the film and explained the extent of the changes he underwent during his acceptance speech.
"Wow, I'd like to use this opportunity to clear up a few things," he told the crowd.
"I did not ever use any prosthetics in this film…that tiny little Brazilian bubble butt was all mine."
The Beverly Hilton ballroom broke out into laughter as Leto clarified even further what steps he took to play his transgender role named Rayon.