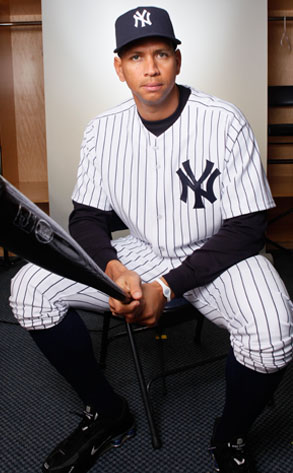 Kathy Willens/AP Photo
Alex Rodriguez will not play a single game of baseball in 2014.
Per the New York Times, Major League Baseball's chief arbitrator Fredric Horowitz ruled on Saturday, Jan. 11, that the Yankees third basemen, and the sport's highest-paid player, will be suspended for the entire season and postseason. This suspension is the longest in baseball history for doping and will also cost Rodriguez $25 million, his salary for the season.
Major League Baseball originally slapped the 38-year-old baseball star with a 211-game ban for his alleged ties to Biogenesis, a now-closed anti-aging clinic in Florida which allegedly supplied banned performance-boosting substances to players.
The ban would have been effective on Aug. 8, 2013 and last through the end of 2014's season, however A-Rod appealed the ban and played through the end of the season.