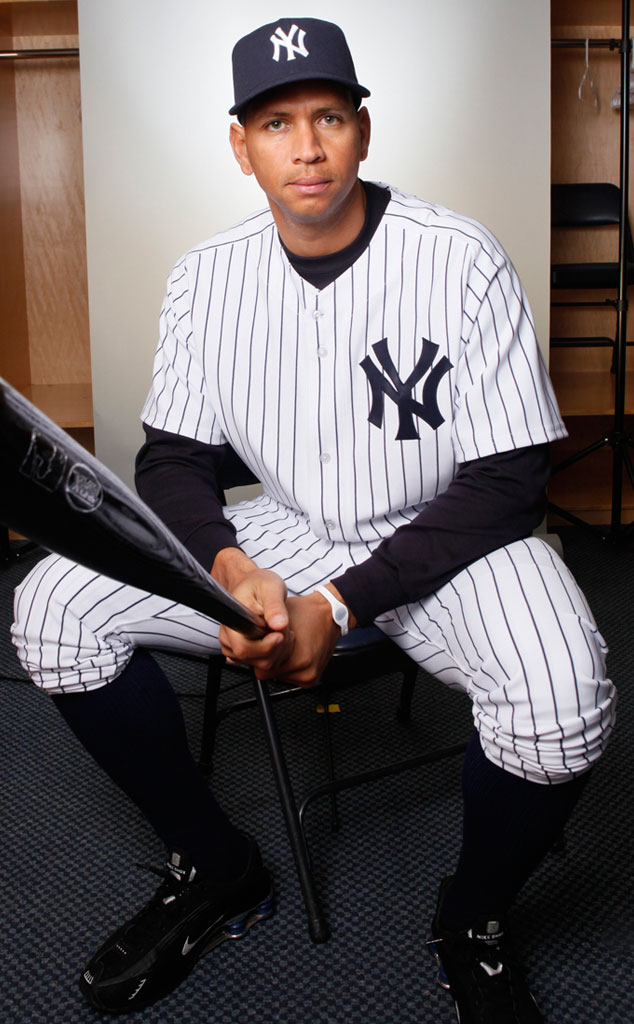 Kathy Willens/AP Photo
Don't plan on seeing too much more of A-Rod (aka Alex Rodriguez) at Yankee Stadium.
On Monday, the 38-year-old third baseman was suspended from playing Major League Baseball until 2014. This 211-game ban would be effective Aug. 8, 2013 and last through the end of 2014's season. A-Rod is, however, appealing the ban and is eligible to play until an appeals verdict is rendered.
"I am disappointed with the penalty and intend to appeal and fight this through the process," the athlete said in a statement. "I am eager to get back on the field and be with my teammates in Chicago tonight [in game against White Sox]. I want to thank my family, friends and fans who have stood by my side through all of this."