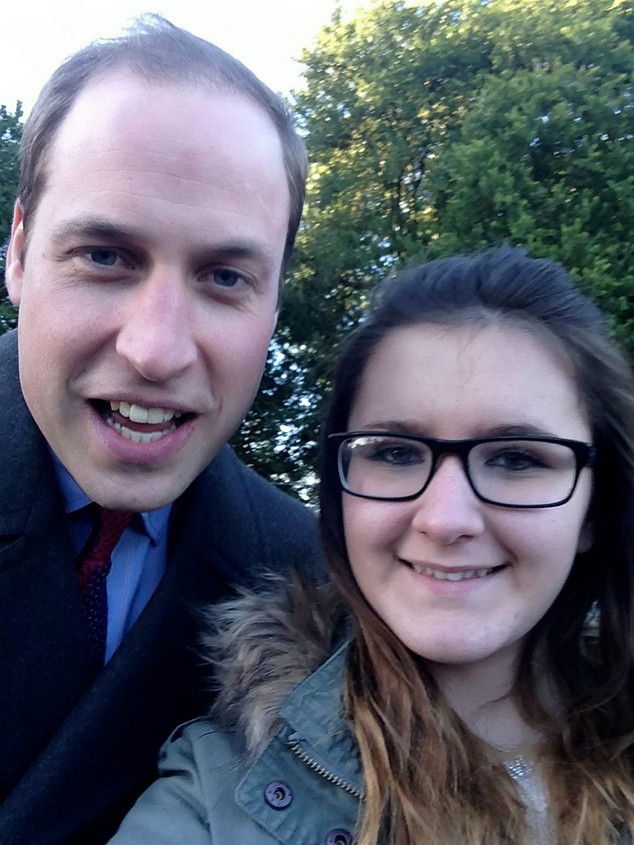 SWNS.com
No need to hire a professional photographer—Prince William's got it covered!
Kate Middleton's hubby snapped a selfie with 12-year-old Madison Lambe on Christmas Day 2013 in Sandringham, taking the picture himself for the English schoolgirl when she became too nervous to hit the button on her mom's phone!
Per the Daily Mail, Madison was hoping Queen Elizabeth II would stop to pose for a picture with her as the royal family walked from her Sandringham Estate home to the annual holiday service at St. Mary Magdalene Church. But Madison was pleasantly surprised when her second choice, the future king, stopped by to say hello!