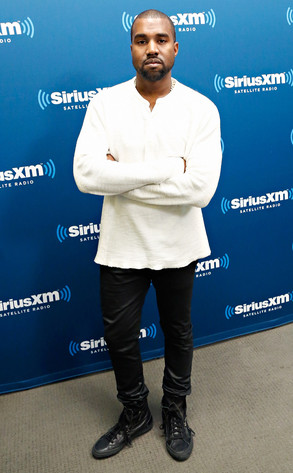 Cindy Ord/Getty Images
Kanye West is addressing anti-Semitic accusations following controversial comments he made in a recent radio interview.
Last month, Kim Kardashian's other half said during an interview with Power 105 while talking about President Barack Obama, "Black people don't have the same level of connections as Jewish people. Black people don't have the same connection as oil people."
After the interview, Anti-Defamation League Director Abraham H. Foxman called out West, saying, "This is classic anti-Semitism. There it goes again, the age-old canard that Jews are all-powerful and control the levers of power in government. As a celebrity with a wide following, Kanye West should know better."