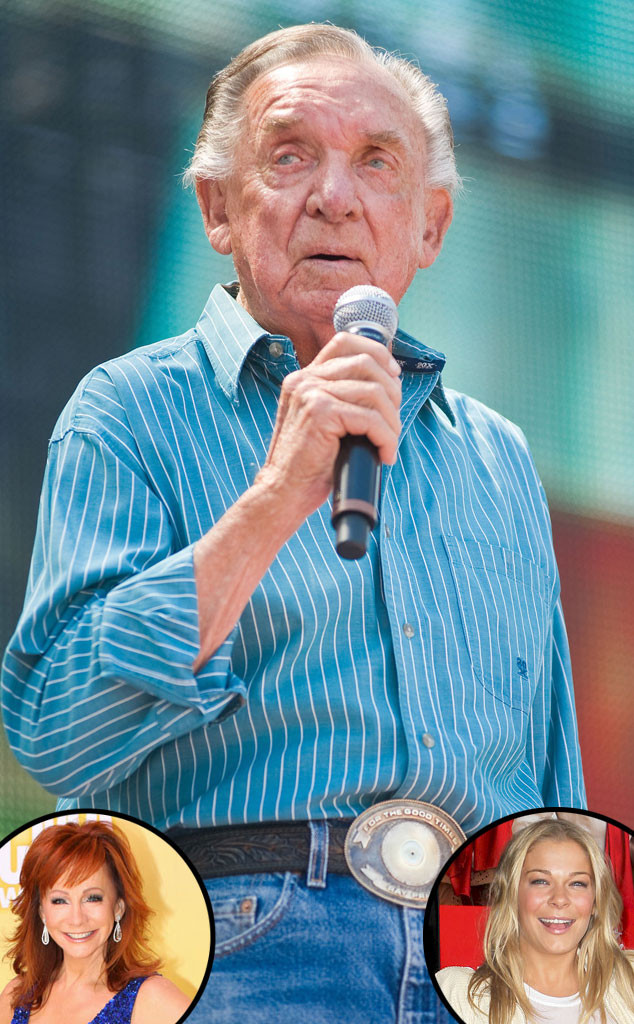 Timothy Hiatt/Getty Images, ABC/SARA KAUSS, FayesVision/WENN.com
Country singer and bandleader Ray Price passed away Monday, Dec. 16, at the age of 87.
The music legend died of complications from pancreatic cancer at his Texas home, his family confirmed to NBC News. He'd been fighting the disease since he was diagnosed in 2011.
LeAnn Rimes took to Twitter to express her grief over the loss, writing, "R.I.P. Ray Price Prayers go out to your family. Hope the angels are enjoying your voice!" Reba McEntire expressed her condolences as well, tweeting, "What a wonderful life Ray Price had!!! We're so blessed to have had his beautiful voice all these years!!! I will always be a huge fan."