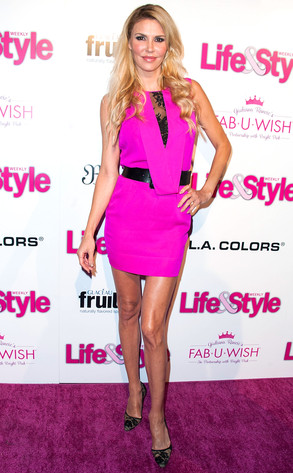 Valerie Macon/Getty Images
Brandi Glanville is saying sorry. Again.
Turns out, the reality star had a strong (and accurate) hunch she'd be finding herself on the receiving end of rampant criticism following Monday night's episode of The Real Housewives of Beverly Hills, during which the outspoken mother of two made a racist joke aimed at costar Joyce Giraud which she has since deemed "definitely inappropriate."
"Dear Housewives Fans, It's me, Brandi G, and I've decided to take matters into my own hands. There are so many bulls--t blogs and BS and rumors out there, but I just wanted to give you guys a heads-up on what's about to happen. You're about to completely hate my guts," the Bravo star said in a YouTube video she posted on Thursday, Dec. 5, wearing a sexy Santa costume and sharing her spoiler alert for the upcoming episodes.