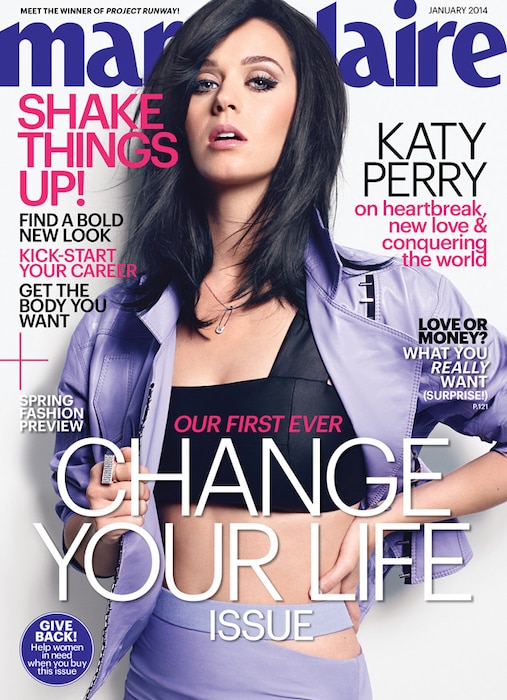 Regan Cameron/Marie Claire
Katy Perry's Marie Claire revelations continue.
In her brand-new interview with the mag, the 29-year-old singer is opening up about her failed marriage to ex-hubby Russell Brand.
"[Brand] really wanted me to have children, and I knew I wasn't ready," the "Unconditionally" crooner revealed. "I think it was a way of control. I think it was part of, if I have a kid, then I would have to sacrifice—I'd have to be at home more. I really wanted to, but I knew I wasn't ready for it. It wasn't like, 'Hey, let's have a kid because we're in love.'"