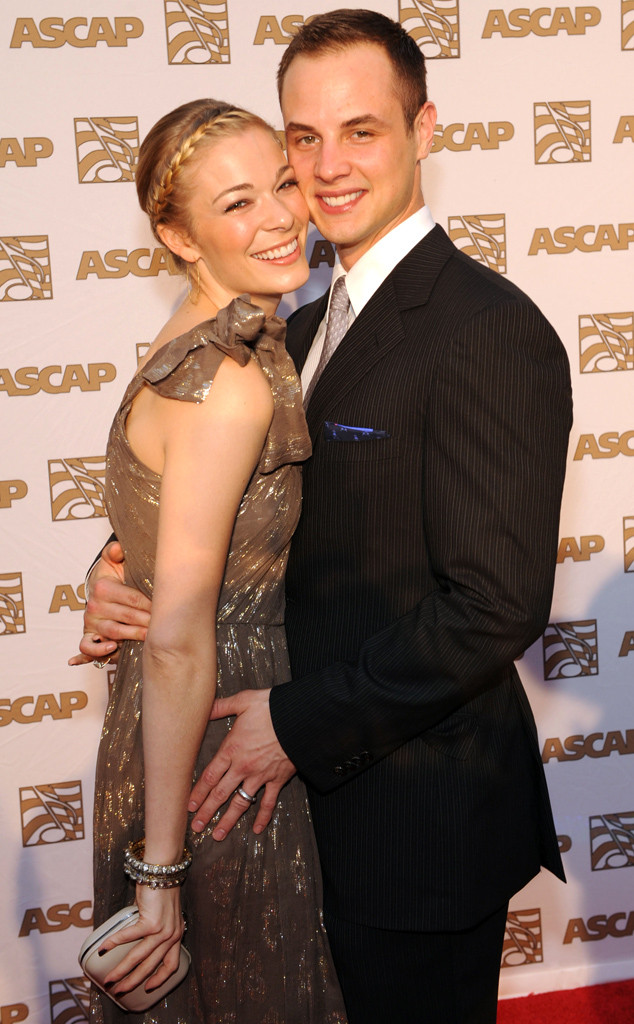 Rick Diamond/Getty Images
Another day, another Twitter war for LeAnn Rimes—only this time she's upset her ex, Dean Sheremet.
On Saturday, she used replied to a Netizen who slammed her erstwhile marriage to the chef and TV presenter. In doing so, the 31-year-old country star inadvertently ticked off nemesis Brandi Glanville her former husband.
Rimes' latest Twitter row got started when a scribe going by the handle of Da Giggle Factory tweeted, "Remember the good old days when @leannrimes was just a chubby country bumpkin married to a gay dude?"
The mean-spirited post included a not so flattering twitpic of LeAnn when she was younger and had a fuller figure than she does now.