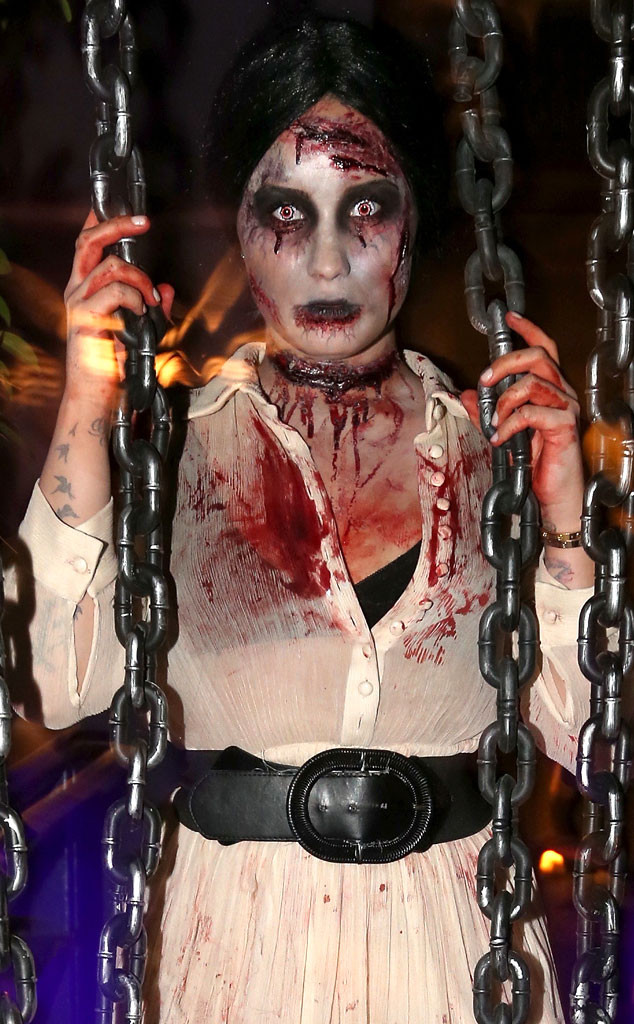 Christopher Polk/Getty Images
Is that you, Demi Lovato?!
The 21-year-old singer no doubt served up some scares when she dressed up as a zombie to host a Halloween party at her West Hollywood, Calif., home on Thursday, Oct. 31.
Covered in frightening makeup that extended from her face to her clothing, she appeared downright creepy. And if looks could kill, Demi surely succeeded with that sinister stare.
But the gal cleans up pretty well.