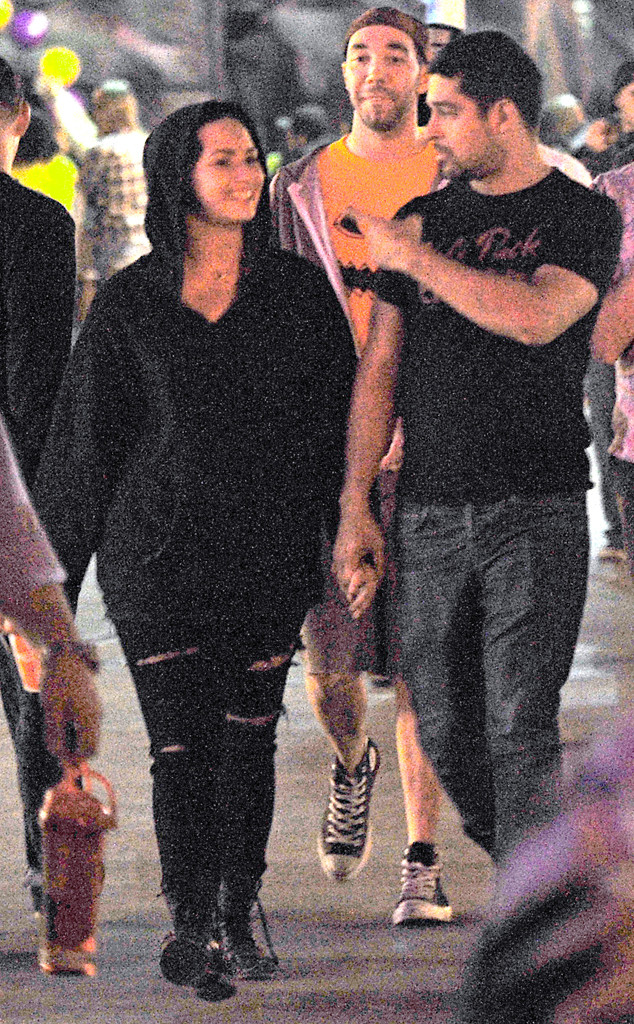 www.StarFeine.com/Splash News
Maybe these exes just needed to support each other through the scarey sites?
Demi Lovato and ex-boyfriend Wilmer Valderrama sparked more relationship rumors after they were seen holding hands during their visit to Knott's Berry Farm's Halloween Haunt over the weekend.
The X Factor judge was barely recognizable in an all-black ensemble and a hoodie covering her bright blue locks, while the former That '70s Show star decided to ditch an incognito look and strolled the park in a T-shirt and jeans.
The pair and their pals arrived at the theme park with some friends around 10 p.m. and stayed until it closed at 2 a.m. They were seen getting on roller coasters like Xcelerator and Ghostrider, as well as going into scary mazes like "Dominion Of The Dead" and "Black Magic."