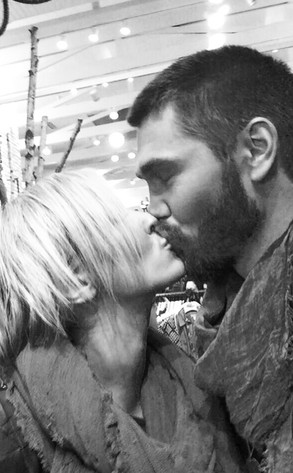 Twitter
If you haven't heard by now, Chad Michael Murray has a new girlfriend following his split from fiancée Kenzie Dalton earlier this year.
The 32-year-old actor took to Twitter yesterday to share a photo of him and lady love Nicky Whelan passionately kissing, writing, "I am a lucky lucky man Blessed 2 feel the way I do with @NickyWhelan ! I hope each of u feels the same in ur world!"
So who is Nicky Whelan? Here are five things to know about Murray's blond beauty.