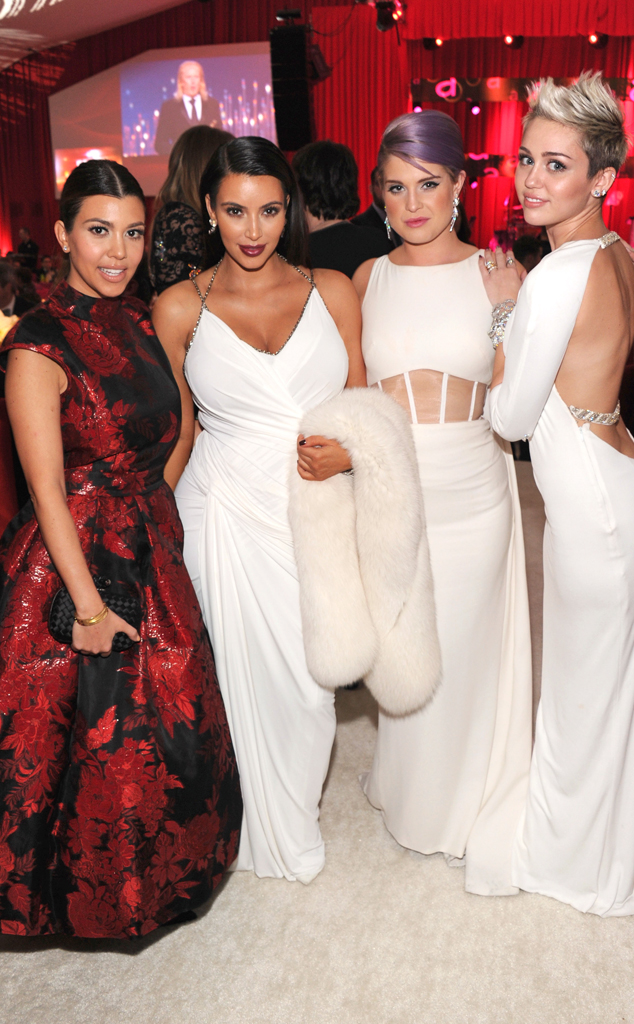 Jamie McCarthy/Getty Images for EJAF
If there's one thing Kelly Osbourne knows for sure—that Miley Cyrus isn't putting on some act just for attention.
"This is something that George from Fashion Police can attest to because he met her for the first time and goes, 'Wow, she's exactly how you would imagine her to be and how she portrays herself to be,'" Osbourne said at British Airways' launch party for its new Airbus A380. "And that's the truth."
Cyrus told Rolling Stone magazine said she doesn't care what the critics have to say about her recent performances and other musical endeavors.