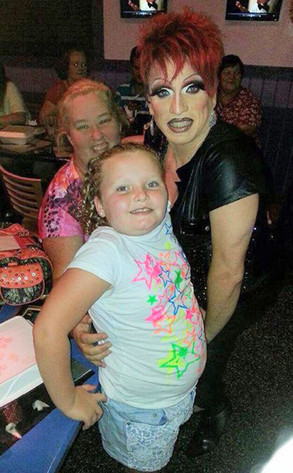 facebook.com
Looks like Honey Boo Boo is a fan of drag queen bingo!
Alana Thompson, Mama June and Uncle Poodle were spotted at Drag Queen Bingo night at Hamburger Mary's in Jacksonville, Fla., Tuesday.
The sassy 7-year-old—who once famously proclaimed "Ain't nothin' wrong with bein' a little gay. Everybody's a little gay"—posed with drag queens and played bingo at the popular burger chain (celebs have also been known to frequent the West Hollywood location).