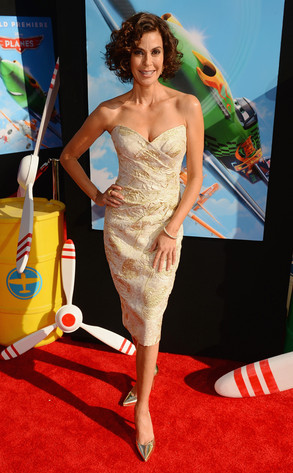 Mark Davis/Getty Images
Teri Hatcher knows what it's like to make an emergency landing in an airplane.
Her mom, Esther, once suddenly went "unconscious" during a flight to the Kentucky Derby.
"I literally yelled, 'Mom, don't die,' in the middle of the cabin," Hatcher told me at the premiere of her new movie, Disney's animated Planes. "It was that dramatic."
Luckily, her mom was OK. "She was fine," Hatcher assured us. "She's here tonight with my daughter, my dad, my friends. It's all a good and happy ending."