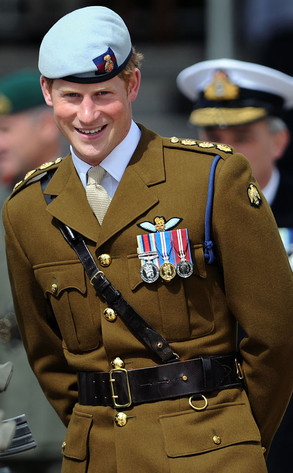 Stuart C. Wilson/Getty Images
It's back to work for the royal family!
Prince Harry arrived at the Royal Marines Tamar, HM Naval Base Devonport in full uniform on Friday in Plymouth, England.
The 28-year-old and new uncle to Prince George was on hand to salute the troops in celebration for the new Royal Marines center opening. The new institute will be focused on Britain's amphibious fighting capabilities and will be the new home to the Assault Group Royal Marines troop.
Prince Harry greeted servicemen and chatted with comrades at the opening, and appeared delighted to have been in town for the ceremony.