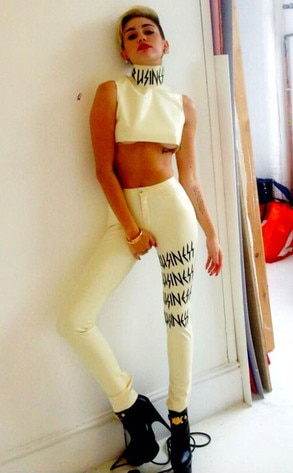 Twitter
Well, this is certainly one way to get our attention.
Miley Cyrus took to Twitter over the weekend and decided to post pic of herself grabbing her crotch while sporting an outfit that showed off her abs as well as a bit of under boob.
It's kinda like three for the price of one, right?