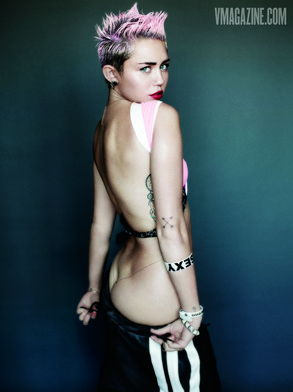 Mario Testino for V Magazine
There always seems to be a new side of Miley Cyrus to uncover.
It turns out that her three different skin-baring covers of V magazine were just the tip of the iceberg—because things only get hotter as you turn the page!
In one, the 20-year-old star sports a backless pink top (and a pixie cut dyed to match!) and is pulling down the waist of her baggy athletic pants to show off her bare-except-for-the-slightest-V-string backside.