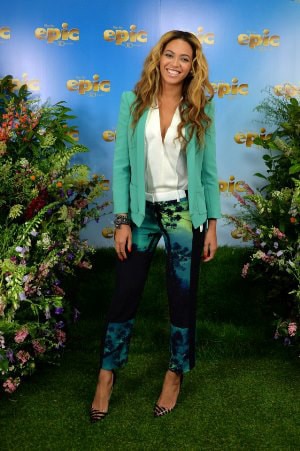 More new music from Queen Bey is here!
Beyoncé released an inspirational ballad called "Rise Up" earlier today.
The single is featured on the soundtrack for the film Epic, in which Bey voices Queen Tara. The song is cowritten by Sia and produced by Hit-Boy, both people she's entrusted to work on her past music.
Bey belts out "Some people try to drag you down, take it from me," and "Be who you are."