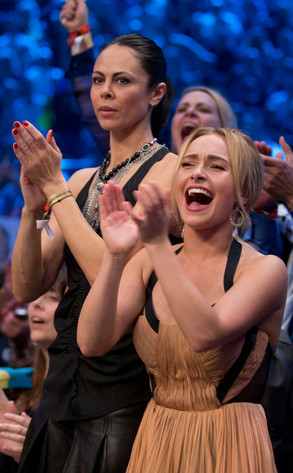 ddp images/Sipa USA
What a sweet girlfriend.
Actress Hayden Panettiere was spotted rooting for her boxer boyfriend, Wladimir Klitschko, along with his sister-in-law Natalia during his heavyweight world championship title match against Francesco Pianeta in Mannheim, Germany.
And it seemed as though her support wasn't for nothin'—her man ended up walking away a winner.