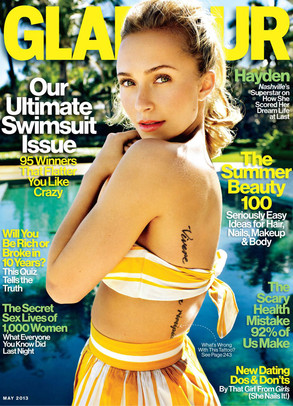 PEGGY SIROTA/ GLAMOUR
She may already be engaged. Could parenthood be the next step for Hayden Panettiere?
The 23-year-old Nashville star—who has yet to confirm reports that her on-again beau, Wladimir Klitschko, popped the question late last month—has opened up to Glamour magazine about both marriage and family, weighing in on tying the knot at a young age and whether motherhood is in the cards for her.
And when it comes to answers, she's holding certain cards close to her chest while putting the rest on the table.