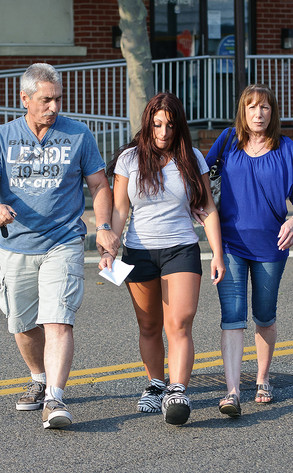 Thelonius / Splash News
Before the shenanigans began, Vinny did a promo spot, addressing the havoc Sandy has done to Seaside Heights, N.J., and urged viewers to donate to the Red Cross Relief Effort. That was nice.
And then it was back to the Jersey Shore.
Roger did not break up with JWoww (and we now know what happened with their relationship), but Mike's future with Paula was iffy, because he was already worried about whether or not he would be able to "stick it out."
All he could talk about was how she keeps tabs on him more now and that she needed "sprucing up" (sigh), and just then, Paula showed up at the Shore Store. Oh, hello.