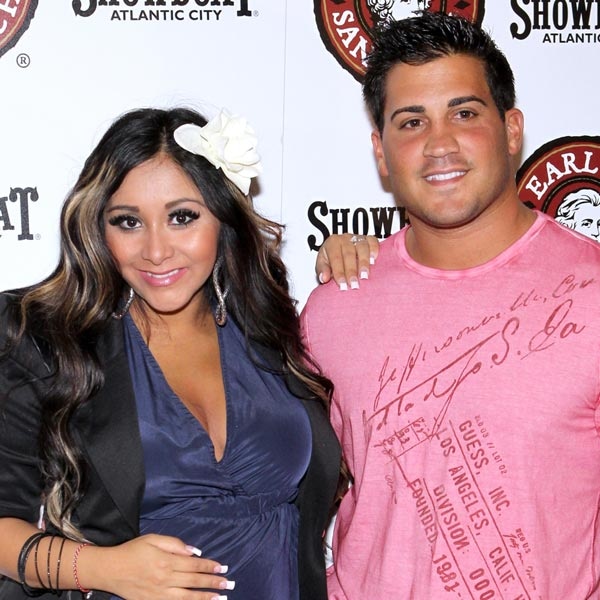 Tom Briglia
Snooki is striking back.
The Jersey Shore star clearly got wind of a Star report obtained by Radar Online that claims she and fiancé Jionni LaValle, who recently welcomed son Lorenzo, are "heading for splitsville" and are "only together for fame."
"LOL star magazine & radar online are the biggest bulls--tters ever," Snooki tweeted. "Worst tabloid outlets ever..GET YOUR S--T CORRECT!"
Among the other claims the alleged source makes in the article is that Snooki "can't stand to be around Jionni. She's only going to go through with the wedding for a million-dollar payday" and that the reality show star is upset because LaValle "refuses to even touch the baby and acts like he can't hear Lorenzo screaming for attention."
Yeah, somehow it's a bit hard to believe anyone would want to ignore such a cuddle bug.