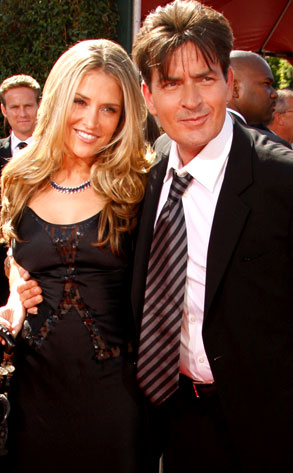 Jeff Vespa/WireImage.com
Charlie Sheen's pregnant wife, Brooke Mueller, is apparently a quick healer following a trip to the hospital for emergency surgery.
Mueller, who is in her first trimester, had been dealing with mystery pangs for a month and, sources close to the couple tell E! News, had been fearful the pain was related to the baby.
Things got so excruciating that she needed to be admitted to Cedars-Sinai Medical Center a little more than a week ago.
Doctors ultimately determined that Mueller required emergency gall-bladder surgery, an operation that can be risky during the early stages of pregnancy.