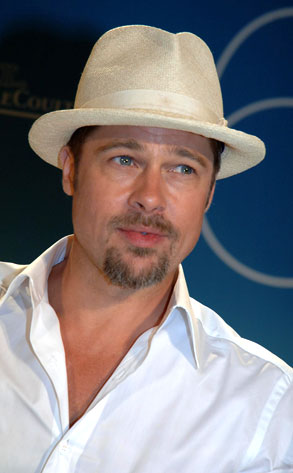 image.net
Brad Pitt must have really burned after reading about Prop 8.
The actor-activist has donated $100,000 to fight an initiative to ban gay marriage that is headed for the November ballot in California.
If approved, Proposition 8 would overturn the California Supreme Court's landmark May ruling that it is unconstitutional to prevent gay couples from swapping vows.
And Pitt—who along with Angelina Jolie drew a few raised eyebrows after saying that they have no intention of tying the knot until everyone in the United States has the same right—wants to make sure that California, at least, remains a place where anyone can say "I do" and have it stick.