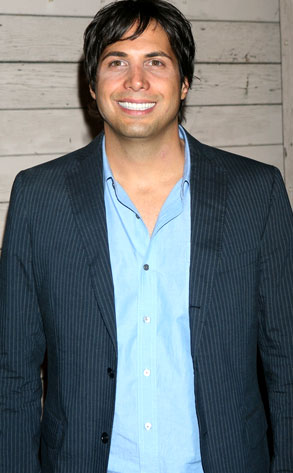 Krista Kennell/ZUMA Press
When Joe Francis stopped by the Hollywood Party Girl show yesterday, he went wild when asked about Lindsay Lohan, claiming that her constant companion Samantha Ronson is so jealous of any of L.L.'s male friends that she almost punched him.
"Lindsay's straight," he offered. "I think Sam has taken ownership of Lindsay. I think if Sam were to let Lindsay go even that much; Lindsay would revert back to being straight."
Ronson's rep declined to comment saying, "We don't comment on stuff like that," while LiLo's rep has yet to respond.
Francis was reported to have dated Linds in her prerehab days and she even vacationed at his Casa Aramara mansion in Mexico.
As for the rumor that he swapped spit with Danity Kane's Aubrey O'Day at a VMA afterparty last weekend...