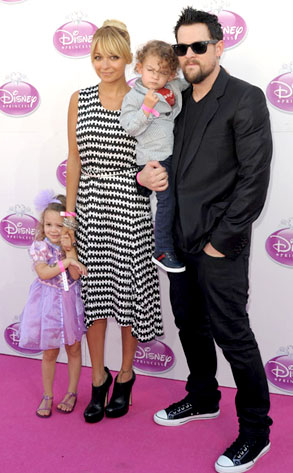 Courtesy of Disney
Nicole Richie is racking up her frequent flyer miles.
The 30-year-old mom, who celebrated her birthday two weeks ago in L.A. before jetting off to Cabo, popped up across the pond yesterday with her entire brood in tow. The adorable family, including hubby Joel Madden, daughter Harlow and son Sparrow, were all on hand to party with Disney princesses—at a real royal residence!
And if you think Nicole had to twist her man's arm to get him to attend the girly gala, think again...