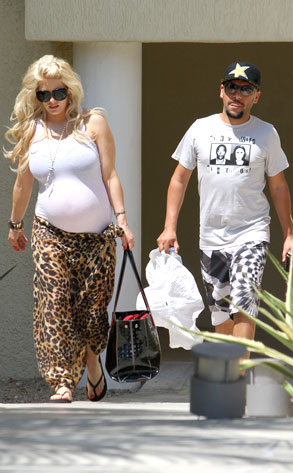 FlashCity.com
Shayne Lamas, former Bachelor winner and daughter of American royalty Lorenzo Lamas, has named her unborn child Press. I don't know if it's a boy or a girl, but if its name is going to be Press, either way it's screwed.
Lamas and her husband Nik are also currently seeking management representation for the fetus.
The most confusing thing to me is that Shayne won The Bachelor a few seasons ago, yet her classy husband Nik has never been on the show. If someone is trying to tell me that the love on that show isn't real, then how am I supposed to believe in love at all?
Aside from this entire story being really gross, it isn't fair to assume this kid wants to be in the entertainment industry. Maybe Press will want to be a lawyer or a brain surgeon. Or, since its name is Press Lamas…a stripper.
I'm not assuming that it's a girl. Boys can be strippers, too. I should know; I've been broken up with by a male stripper. It's not great.