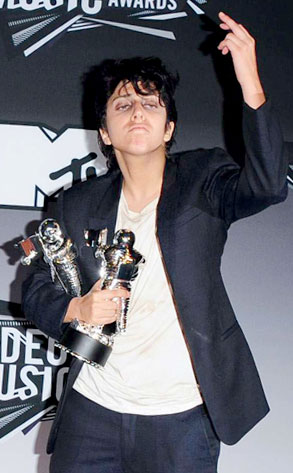 Giulio Marcocchi/Sipa Press
When Lady Gaga transforms into her male alter ego, Jo Calderone, she means serious business. She never broke from character at last night's VMAs—even backstage!
Jo put on quite the show in the pressroom. His behavior was just as bawdy as it was on stage. Even before getting his pic taken and taking some questions, he walked into the converted hotel ballroom and put his cigarette out on the carpet.
His cussed-filled answers for the press were highlighted by NSFW remarks about—who else?—Britney Spears...