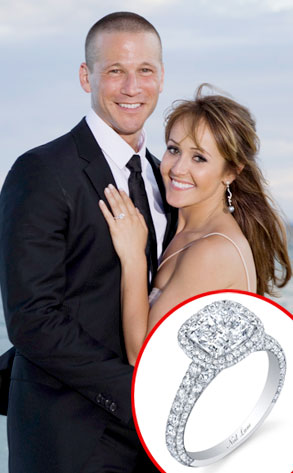 ABC/MATT KLITSCHER; Neil Lane
Just say yes to the dress ring!
When J.P. Rosenbaum popped the question to Ashley Hebert in the Bachelorette finale this week, the smitten reality star made sure he was prepared with the right sparkler for his ladylove.
So which jeweler to the stars designed the ring and how much did that serious piece of bling cost?