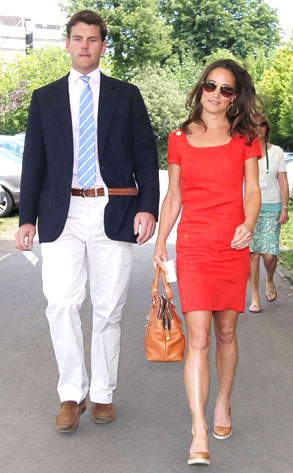 Optic Photos, PacificCoastNews.com
The royal siblings are lucky in love...just not with each other.
Fashionista Pippa Middleton was spotted getting her flirt on with recent ex Alex Loudon at Wimbledon on Wednesday. The pair arrived together at the tennis tourney and got affectionate while sitting with her 'rents, Carole and Michael Middleton.
So are these two back on? And what about "100% single" Prince Harry?