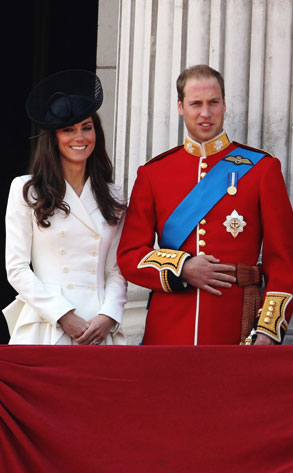 Oli Scarff/Getty Images
All hail the queen…and her darling family, of course.
Just a couple of days after their stunning-as-usual appearance at a gala dinner in London, Prince William and Catherine, Duchess of Cambridge, made their way to Buckingham Palace today for the "Trooping the Colour" ceremony in honor of Queen Elizabeth II's 85th birthday. (Which was April 21, but you know how those royals like to stretch out their celebrations.)
Even more important (to fashion history, at least), the event was newlywed Kate Middleton's first ceremonial event as a duchess.