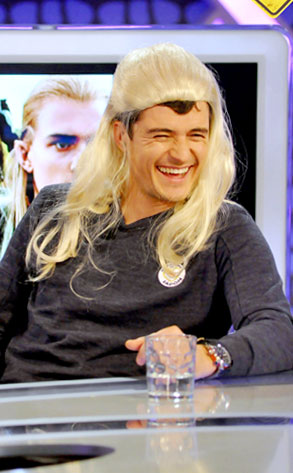 Action Press/startraksphoto.com
Orlando Bloom is joining the Hobbit gang after all.
Months after the initial reports that Bloom would appear in The Lord of the Rings prequels, director Peter Jackson confirmed Friday the studly star will indeed be back as elf-prince Legolas.
So, how exactly will that work since Bloom's character doesn't appear in the book version of The Hobbit?