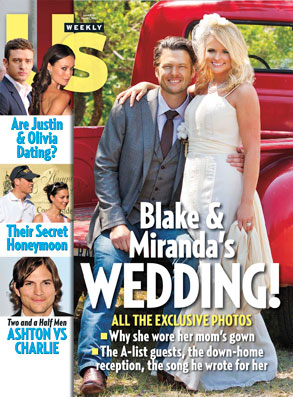 US Weekly
Miranda Lambert managed to make "something old" look like "something new" on her big day.
When the country cutie became Mrs. Blake Shelton last weekend, the songstress decided to don the actual wedding gown her mother wore when she swapped vows with Miranda's daddy.
"My parents have been married for 33 years, so this dress is already a good-luck charm," she tells Us Weekly (presumably before she got in some honeymoon fishing).
"I couldn't get over how beautiful she was," adds her new hubby.
We second that emotion, Blake!