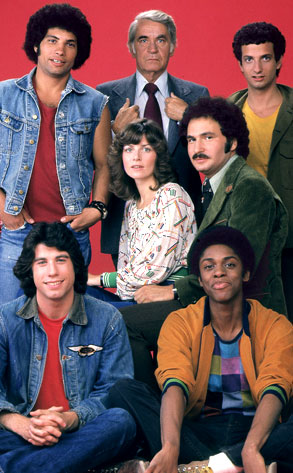 ABC
As John Travolta's character Vinnie Barbarino always used to say, "What?" "Where?" "Why?"
Well, the answers to those questions are (a) a reunion of the Welcome Back, Kotter cast (b) at the upcoming TV Land Awards (c) to receive the 35th Anniversary Award.
That's right. The Sweathogs will be coming together to reminisce about their days at Brooklyn's James Buchanan High when the hit '70s sitcom is honored at the annual event next month.
However, while Travolta has agreed to attend, so far not everyone has sent in their RSVPs, namely…