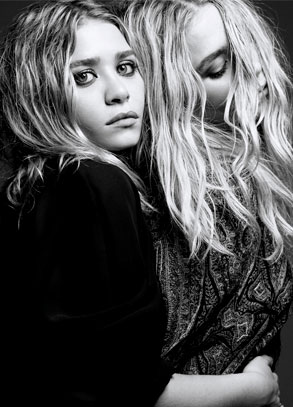 Heidi Slimane for Harper's Bazaar
"I'd love to get Michelle Obama in the Row. The simple suits and things. It's all made in America, so why not?"
—Ashley Olsen, speaking to Harper's Bazaar on behalf of herself and her sister, Mary-Kate, about the twins' desire to dress the First Lady by way of their clothing label.
Um, sure. As long as by "simple" they don't mean this.