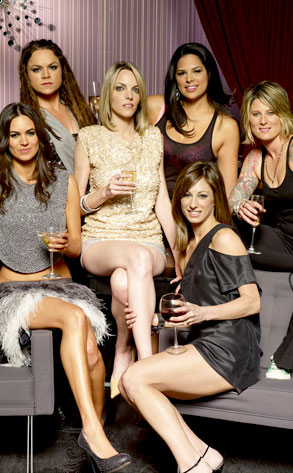 Showtime
Just over a year ago, we said a sad so long to Showtime's groundbreaking series The L Word—a finale which, let's face it, left us dying for more.
Lucky for us, Showtime is bringing more of badass-chick goodness this summer, reality style, with The Real L Word, and we've got your exclusive first look at the sexy ladies.
If you thought those Real Housewives were racy, wait till you get a load of this—hello, it is the first gay-themed premium cable reality series! It's gotta be groundbreaking. Now get here and get to know the girls...